Main content starts here, tab to start navigating
The Chocolates
When we decided to open our candy store our co-owner Julie Strawser made it a point that we would carry the best chocolates we could find. All we had to do was head to her childhood home in Canton and get permission to sell Ben Heggy's! And now we're THE place to get your Ben Heggy's chocolates fix!!
Heggy's chocolates have been around since 1923 so you know they've stood the test of time! We carry a HUGE variety of some of their best dark chocolates and milk chocolates. Buy it by the piece, pound or anything in between. We also carry the 1 pound gift boxes so you can share the deliciousness with everyone!

Slide 1 of 3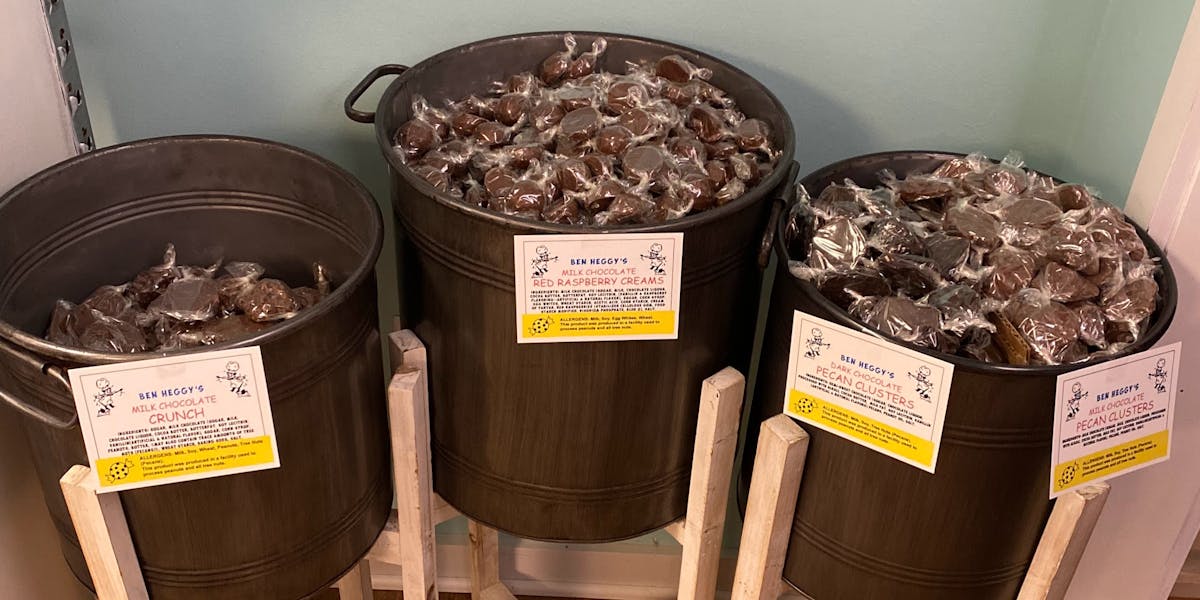 Slide 2 of 3
Slide 3 of 3
Heggy's Chocolates
Our Heggy's Chocolates section has grown! From Milk Chocolate covered goodies to Dark Chocolate goodies we have it all. From White Chocolate to just plain butterscotch to plain caramels too! We drive to Canton so you don't have to!! Come get yours today!!