Main content starts here, tab to start navigating
Summer time is ICE CREAM TIME!!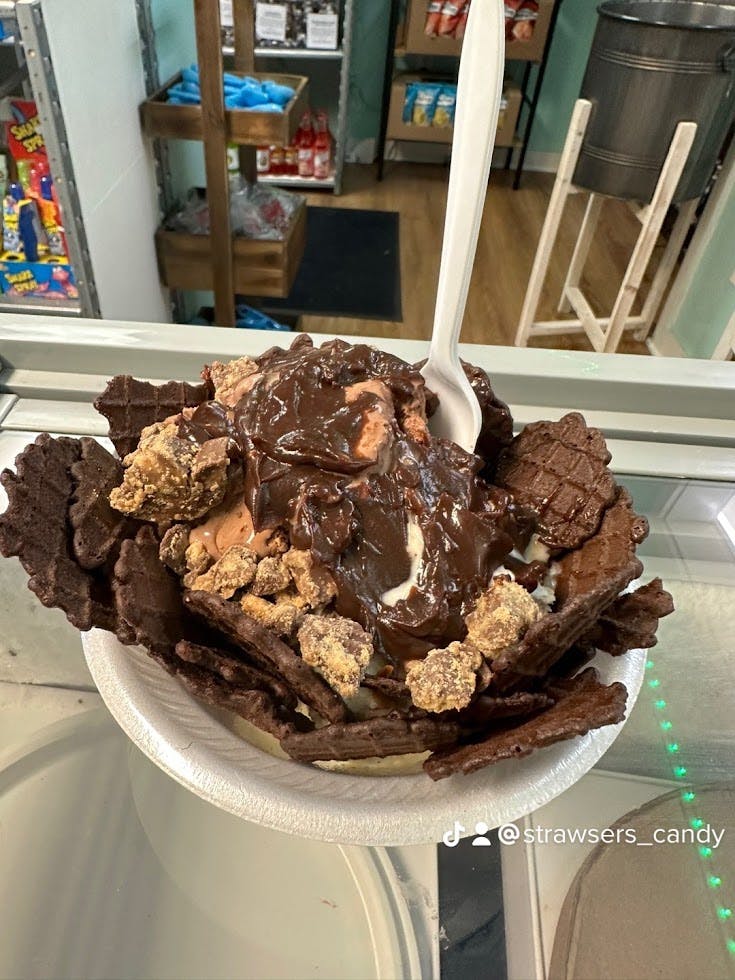 This summer, grab the newest addition to our ice cream menu and get a giant ICE CREAM TACO or bowl of ICE CREAM NACHOS!
We make our own taco shells and nachos in house, in chocolate or regular waffle cone flavors and serve them with big scoops of ice cream and your favorite toppings to make an amazing ice cream dessert that will keep you cool this summer!!
Our tacos are B-I-G
When we make an ice cream taco, we don't mess around! They're big, they're loaded with toppings and they are delicious! Same goes for our nachos! Come grab your favorite ice cream on a chocolate or regular waffle cone taco or nachos!