Main content starts here, tab to start navigating
About Us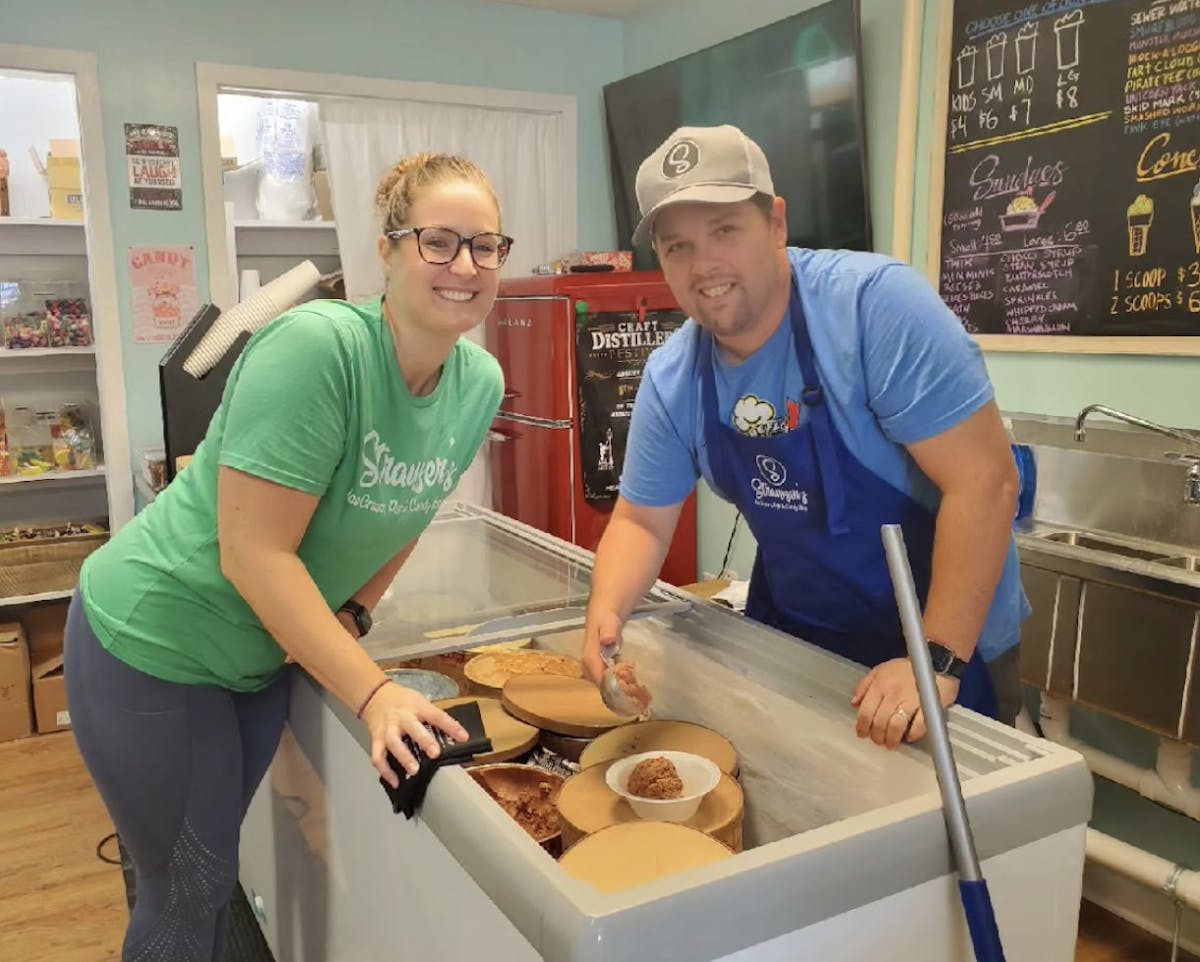 Our Story
Strawser's Ice Cream, Pop & Candy Shop started out as a food truck Mike and Julie Strawser named What The Float. From the WTF truck we serve hand dipped Perry's Ice Cream topped with our craft sodas with names that are intentionally disgusting. We started the food truck knowing that eventually we wanted to start a candy store that sold everything from our floats to every kind of candy and soda we could find.
After nearly a year of doing the WTF truck we found our spot at 4026 Broadway became available and knew it was an ideal location.
We opened in July of 2022 to a huge crowd of excited customers. Since then our inventory of candy and pop has expanded and we now serve our delicious floats in over 180 flavors! Couple that with our Ben Heggy's chocolates from Canton and our "Local Partners" that sell their products in our store and we have everything from ice cream and candy to cookies, cupcakes, dipped pretzels and more! We even sell coffee by the bag!
We'd love to serve you, so come in and see how much we pack into our little building! We think you'll be impressed with our selection, pricing and our service.